PINAY SHOWS GORGEOUS BOOBS IN PORNO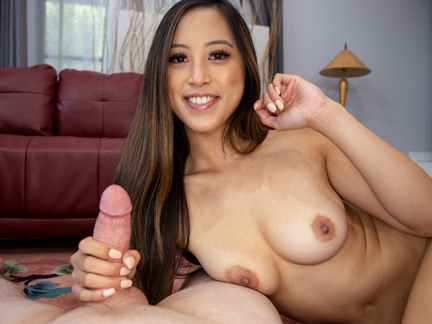 Beautiful Filipina loves showing her Gorgeous Boobs. That's right, she is ready for any opportunity to get naked. In fact, Alexia doesn't care where she is. Turns out, she also loves showing her horny shaved pussy.
On this occasion, we meet Alexia relaxing in the park. Needless to say, she looked gorgeous. Of course, she can inspire an instant erection, which she did. Before we knew it, she was on her knees sucking cock.
Should be mentioned, Alexia's last hardcore video for Trike was called 'Sexy Asian Tits', which fans absolutely loved. After all, boobs like hers are more of a work of art than a miracle of nature. Simply put, this gorgeous Pinay is a natural beauty with sex skills for days. You are not going to want to miss this lusty Pinay's return.
Be sure to follow Trike Patrol on Twitter for all the latest porn reviews and sexy Filipina sex!