FREE RIDE TURNS INTO FILIPINO SEX VIDEO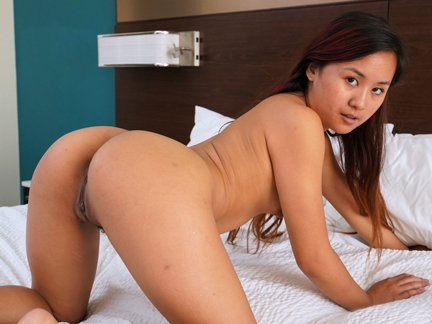 On this occasion, a Filipino Sex Video turns an everyday girl into a star. That is, all Elle Voneva wanted to do was get across town on the bus. Instead, she was sucking and fucking on film for all she is worth.
While she waited at the bus stop, a stranger approached her. For one thing, her bus was late. Secondly, she needed to get home. Certainly, she couldn't turn down a free ride when she needed one. However, it wasn't quite she expected, but she loved it just the same.
As it turns out, the stranger was a porn producer. Elle didn't mind doing a little modeling for him, therefore, she agreed to pose. Needless to say, before she could say cheese her pussy was deep with hard dick. Regardless of how she got there, Elle was thrilled to be fucking on film. In turn, her performance was like that of a pro. At the same time, her inhibitions were a thing of the past. Now the world can see sexy Elle Voneva get fucked on film, enjoy!
ENJOY MORE ASIAN HARDCORE AT TUKTUKPATROL.COM