TWICE THE FUN GIRLFRIENDS HAVING FILIPINA SEX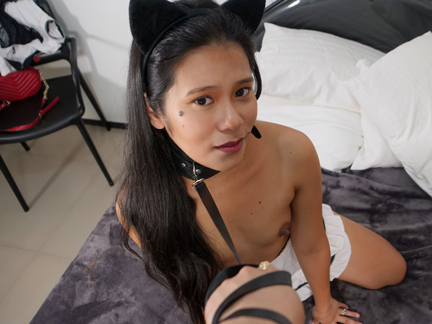 Ask yourself, is Filipina Sex better with one Pinay or two? In fact, how would you really know, unless you have been pretty lucky in life? Now, live out the fantasy with gorgeous Diana Mendoza and Kathy Sumaya.
Kathy has been a hardcore actress for a couple of years, now she has included her kinky girlfriend Diana to join in on the fun. Needless to say, the action really heats up when they bring their horny stud into the bedroom.
While both are super sexy Pinay's, Diana likes the kinky side of sex whereas Kathy is in it for the hard dick pounding she gets. Of course, when they are together they are both on the same page.
This lusty hardcore fantasy starts out with each girl giving a seductive strip show. Then, the girlfriends share a stiff cock and work it over until it is rock hard and throbbing.