WATCH AS FILIPINA PORNSTAR SHOWS SEX SKILLS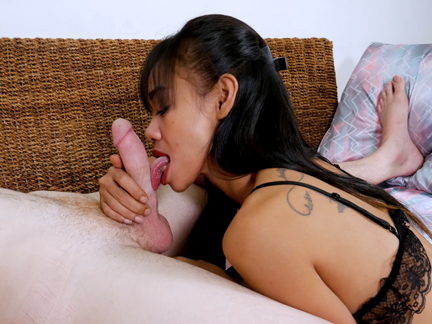 Cindy Bautista is a Filipina Pornstar who absolutely loves sex. In fact, she got into the business just for the hard cock and hot fucking. Needless to say, we are thrilled she made that choice.
The fact is, Cindy is captivating. Additionally, she has sex skills worthy of being a top porn performer. For example, when it comes to sucking cock, she is detailed and aggressive.
For example, looks at how she sucks on her stud's balls. In effect, she appears to be licking a cold ice cream cone. However, it is a hot ball sack she is giving that good Filipina head to.
Another point of interest is her attire, Cindy loves dressing in stockings and lingerie. On this occasion, she brought her mouse ears along for effect. But there's no mousing around when it comes time to fuck, she is all about getting down and dirty for the camera.