SAD HUBBY CUCKED BY BUSTY ASIAN MILF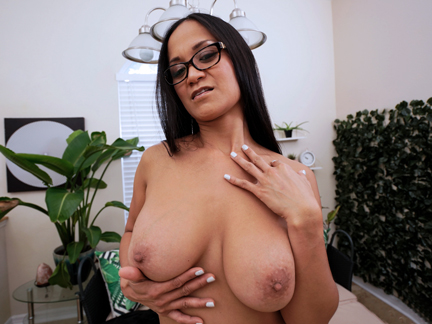 The first thing you will notice about Jazmine Cruz, this Busty Asian Milf is super sexy. Secondly, you will find out just how horny she is. Surprisingly, hubby no longer finds her attraction. Of course, true Filipina mongers know this lady is a total knockout.
When we meet Jazmine, she cannot stop talking about how sexually frustrated she is. Therefore, the best way to quiet her is to stick a big hard dick in her mouth. Needless to say, her words were replaced with loud moans of ecstasy. The sex is so good she calls hubby so he can listen in.
Once she starts sucking her stud's big cock, hubby gets a graphic description of his size and girth. At length, Jazmine goes on about how big his dick is and how he is going to please her. For example, her rhetoric ramps up once she is getting pounded by his massive members. Naturally, she humiliates him right up to the point of creampie.
All in all, this is a lesson in cuckold revenge and explicit phone sex. No doubt, this busty Asian milf is a dirty talker and everyone is turned on. Additionally, she has the sex skills to back up her mouth. However, her mouth is best served as a place for a hard cock.
Don't forget to
follow Trike Patrol on Twitter
for more steamy updates including the sexiest Filipina models anywhere. You can also check out our new
Official Trike Patrol Podcast
featuring in-depth interviews with our most popular models and a whole lot more.